Welcome to the Mydex Developer Documentation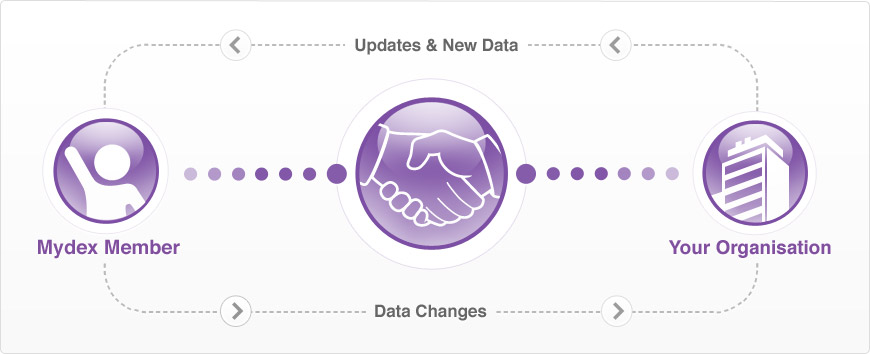 What can I do with the Mydex API?
Attribute Exchange Services
Invite individuals to have a Mydex personal data store and connect it to their records within my organisation as a value adding service.
Send data to an individual's Mydex Personal Data Store (PDS) with their permission but without their intervention.
Secure access to verified data from an individual's Mydex PDS with their consent but without their intervention.
Keep my records about an individual up to date and get notified when any changes occur.
Develop an application that runs on a smartphone, tablet, desktop or within a website that can access personal data from a Mydex member.
Identity Services
Verify that a Mydex member is who they say they are.
Use Mydex Identity Services to replace my own username and password management services.
Add support for the MydexID into my sign in options on my website
---
Try a simulation now!
Click the button below to take you to our simulated-connections sitemap, where you can test out creating and connecting to a Mydex PDS.
---
Looking for the In-Platform Application API?
Mydex is working on a way to run applications inside the Mydex platform against a member's personal datastore. This will assist organisations in analysing their data and will present them with new insights. Learn more about the Mydex Application API here.
---
If you would like a general overview of Mydex and its platform, please take at a look at a presentation with voice over provided by our CEO to a community of developers.